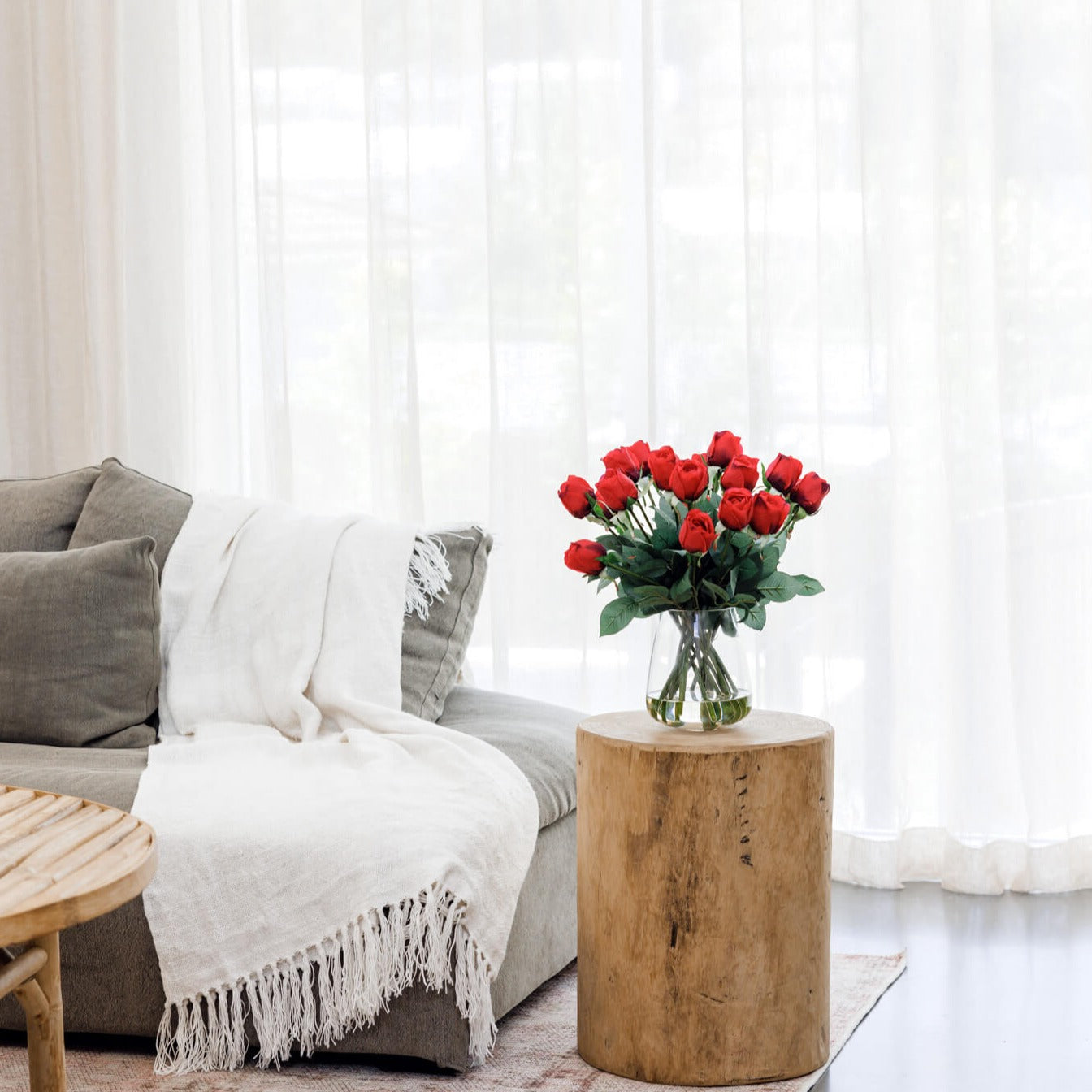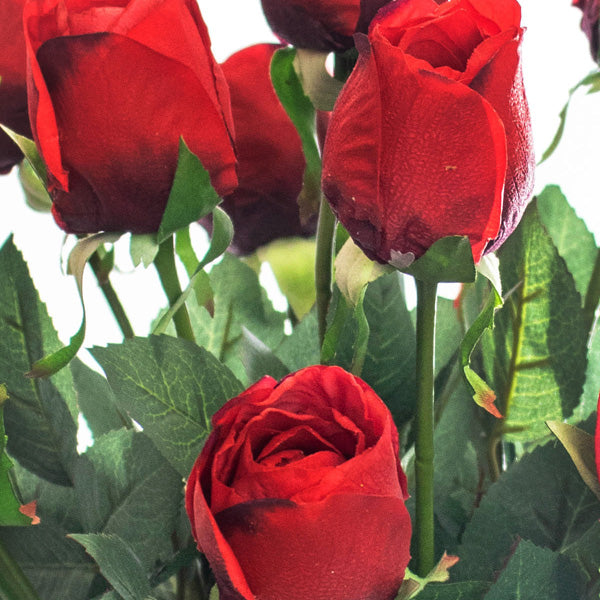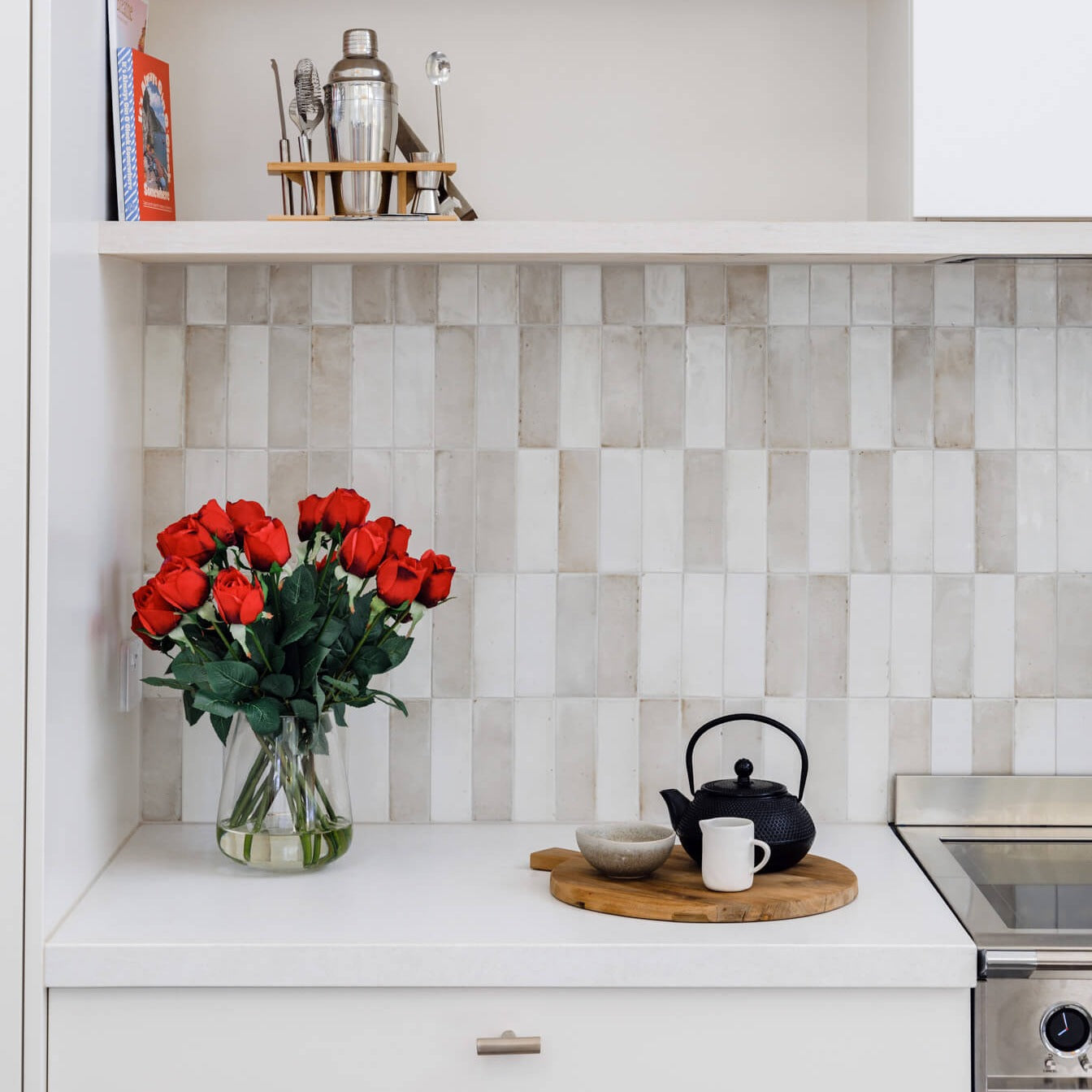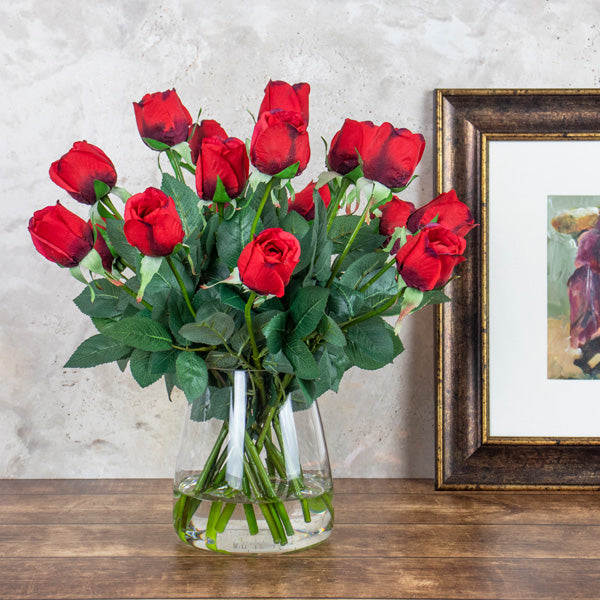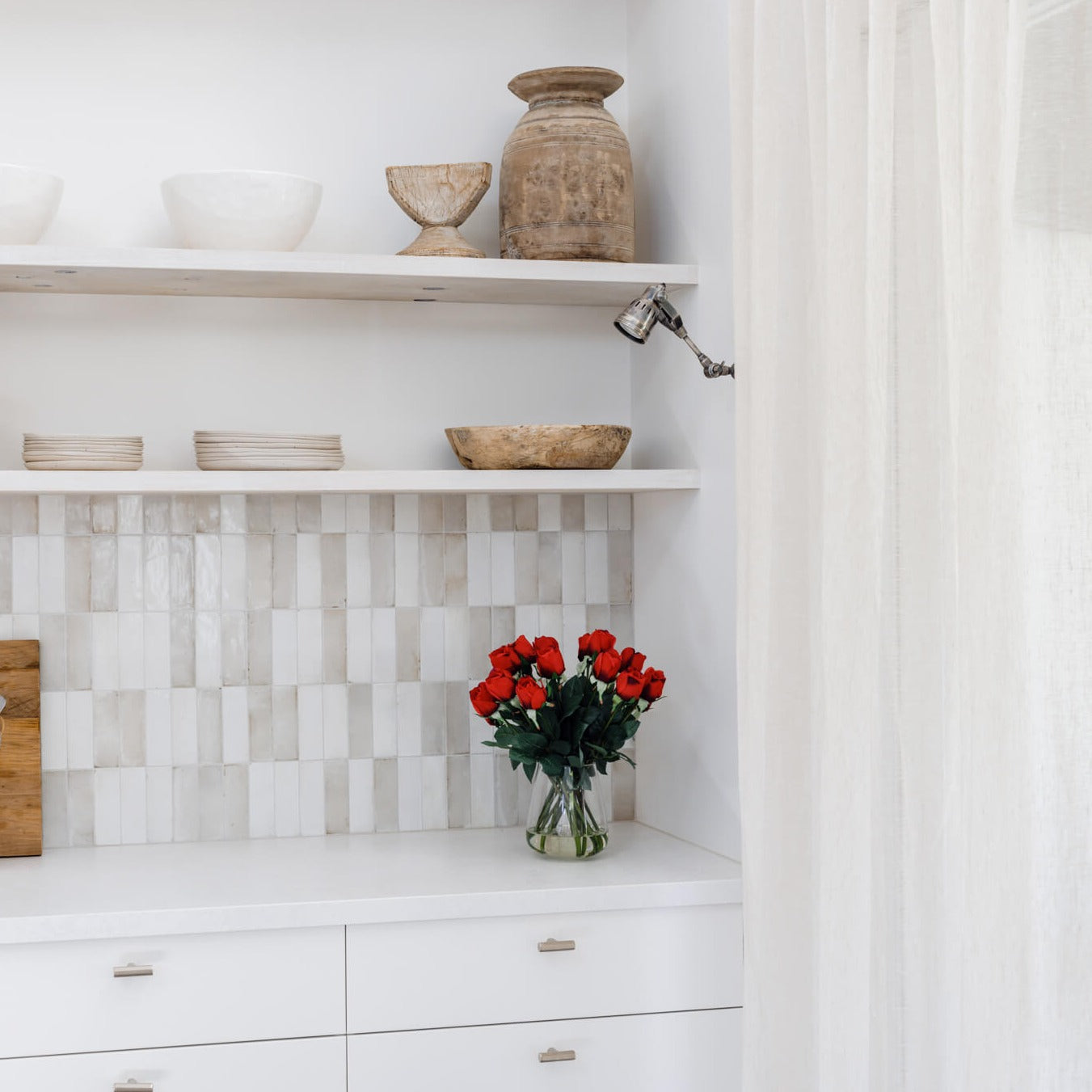 42cm Faux Red Rose Bud Arrangement
---
Each rose in our artificial Red Rose Bud Arrangement is real-touch and has vibrant red petals, designed to mimic the softness and delicate texture of real roses. We have carefully arranged the flower stems in a glass vase, ensuring adequate green rose leaves are also displayed.

Whether you intend a romantic gesture, a decorative accent for your home, or an elegant gift, this design will add a touch of elegance and sophistication to any setting.
The deep, rich color exudes passion and warmth, evoking feelings of love and desire. These everlasting roses will remain always in bloom, maintaining their flawless appearance without the need for watering or maintenance.
Designed with your Australian home in mind, our silk florals brighten any dull space.
Our Flowers & Fragrances are unique and personalised gifts for your friends and loved ones.
Height – 42cm; Width – 37cm ; Weight – 2.5kg
Vase/Pot Included: Yes

Care Instructions: Dust regularly & gently wipe clean with a damp cloth if necessary; avoid exposure to direct sunlight & extreme temperatures.
Shipping - Order $90+ for free Australia-wide shipping. Otherwise $9.90 Regular ; $14.90 Express.

Dispatch - Next Business Day from our NSW warehouse.

Returns - Eligible for Easy Returns
Add a personalised greeting card?

This product has no reviews yet.