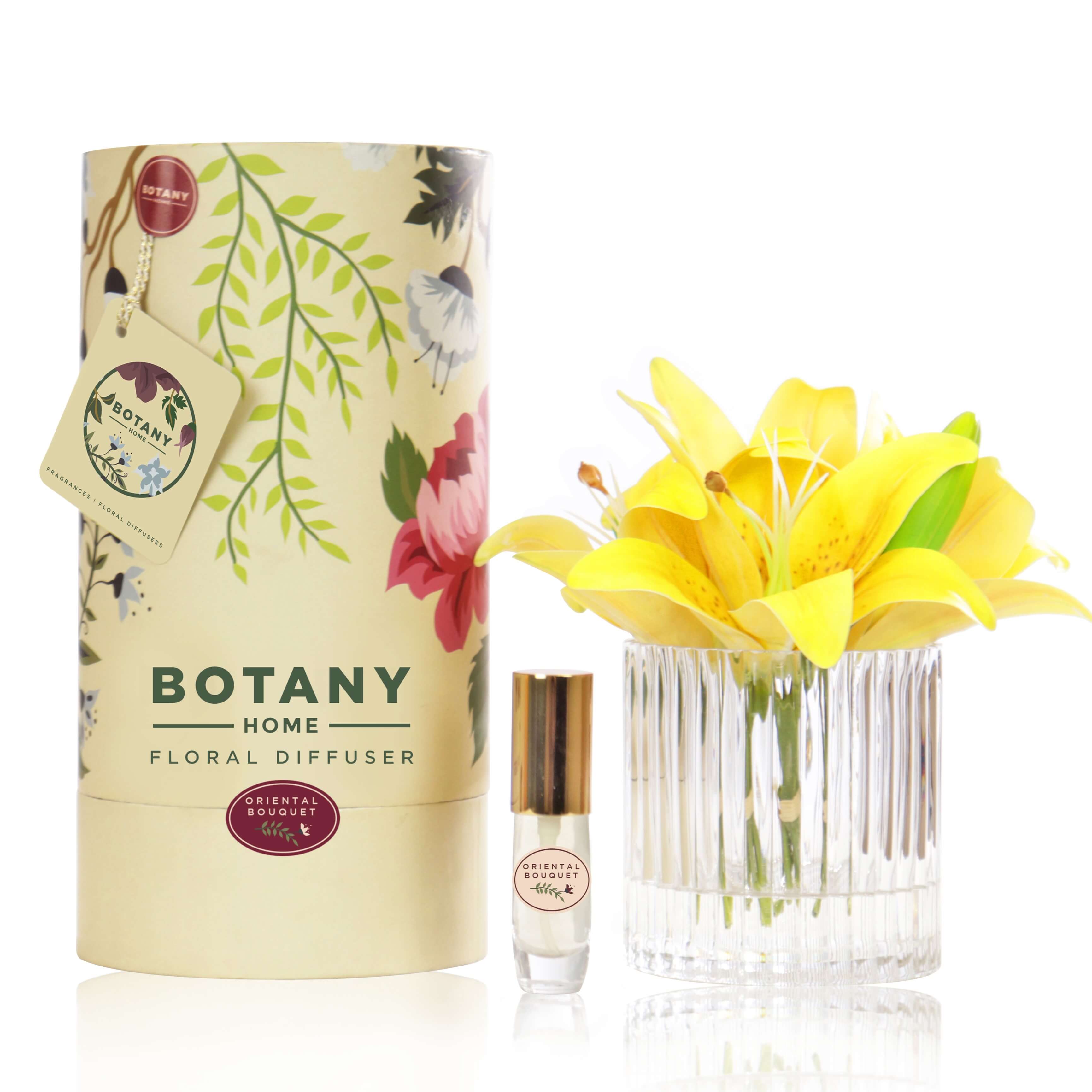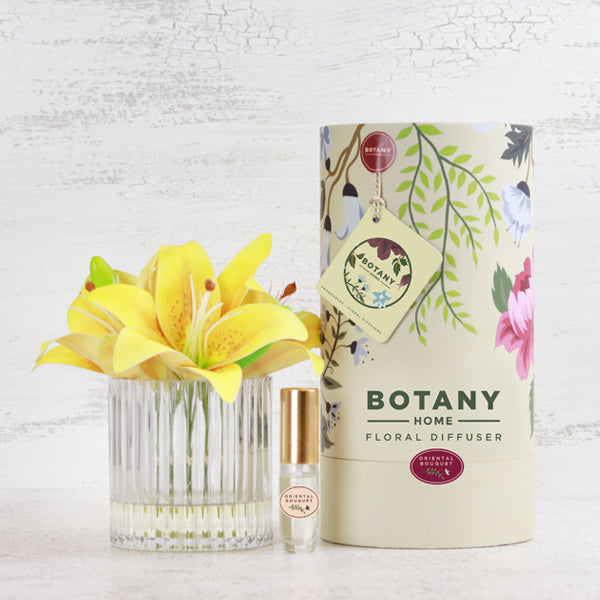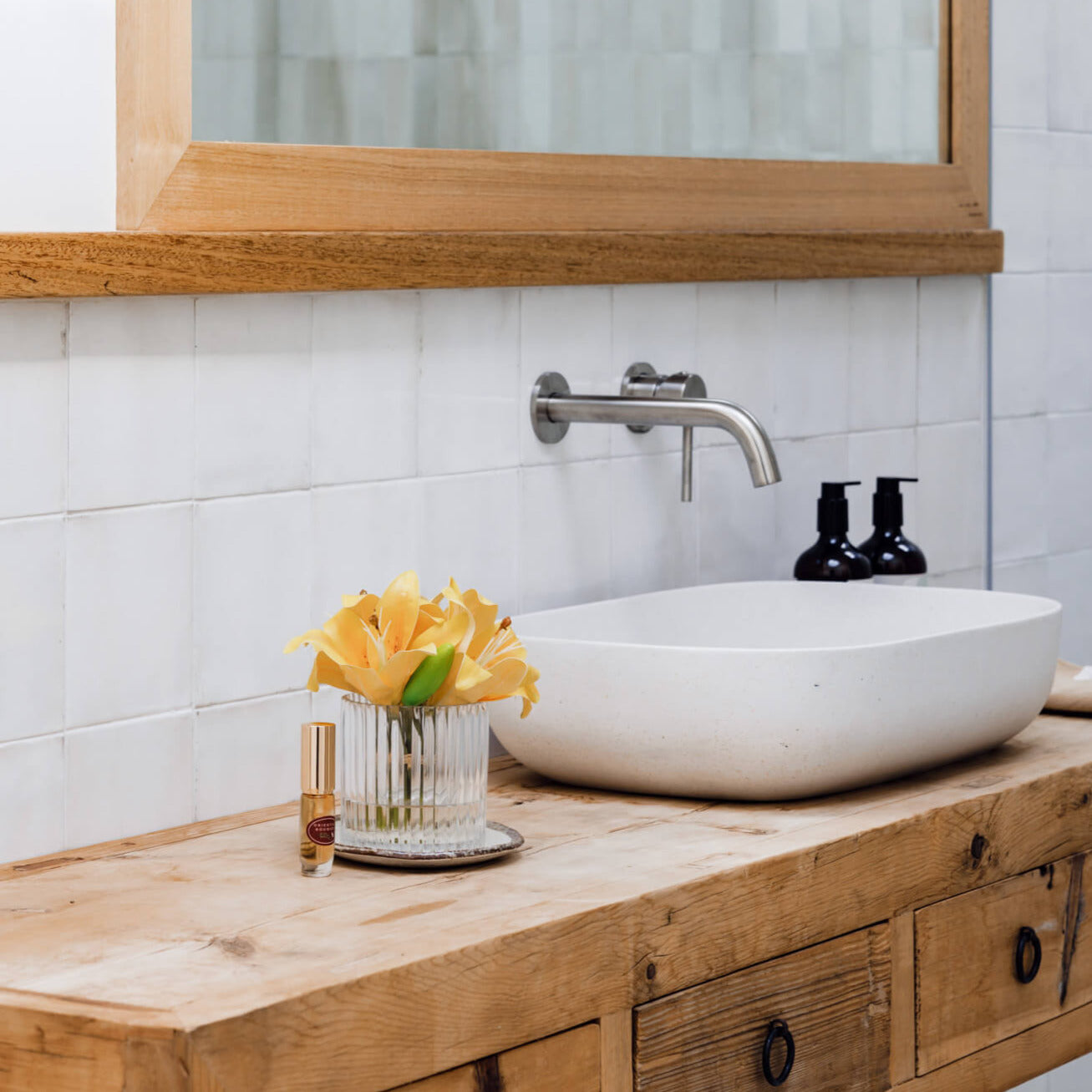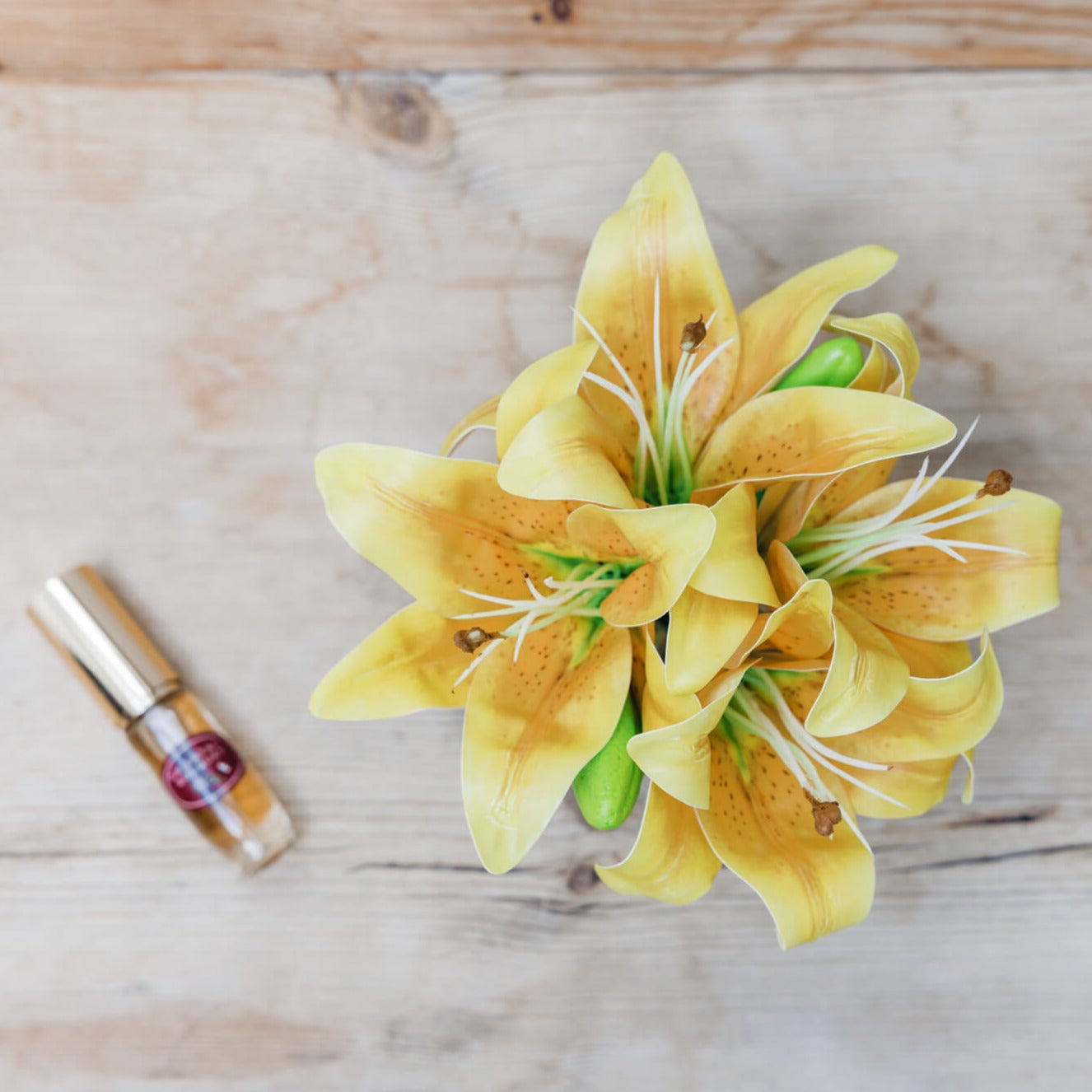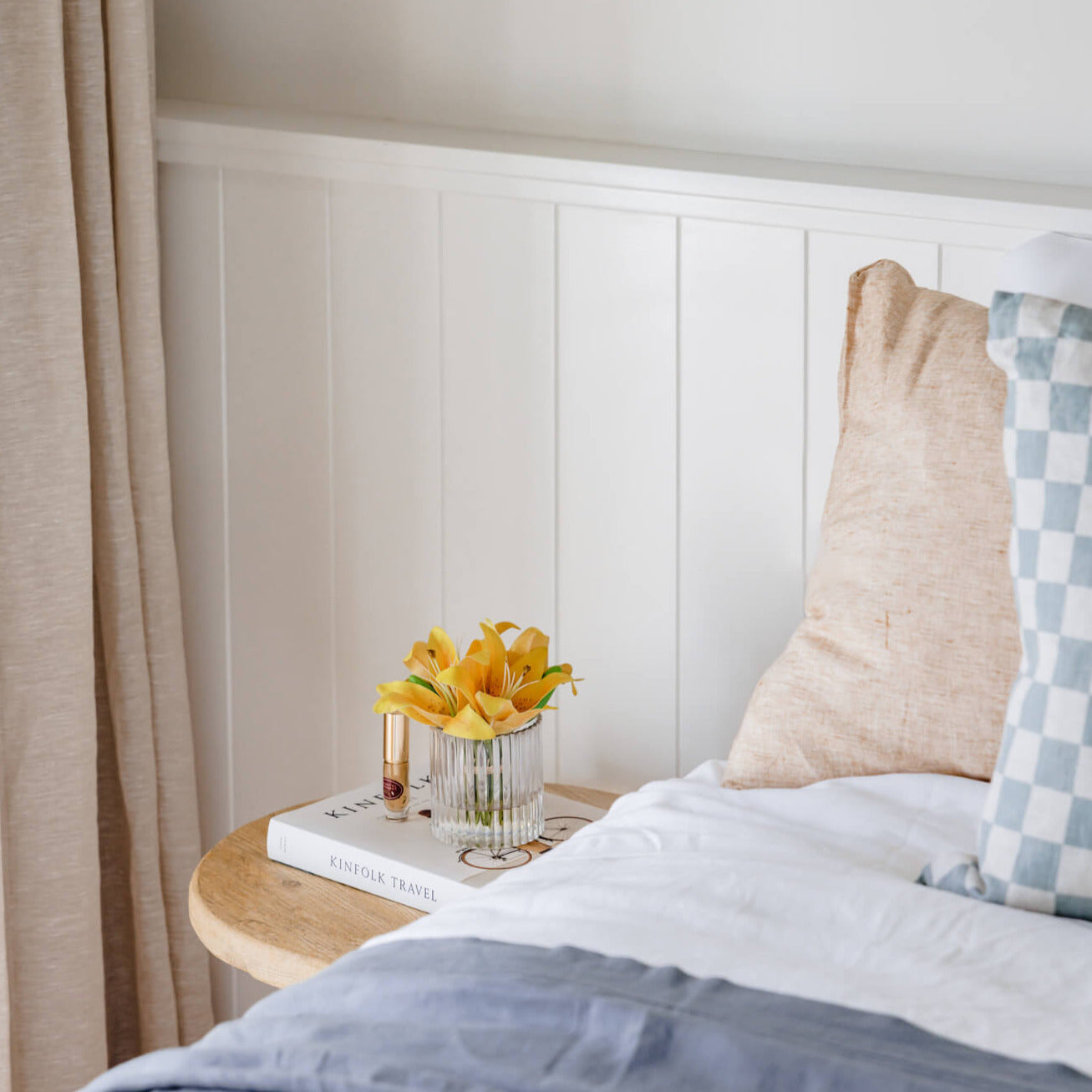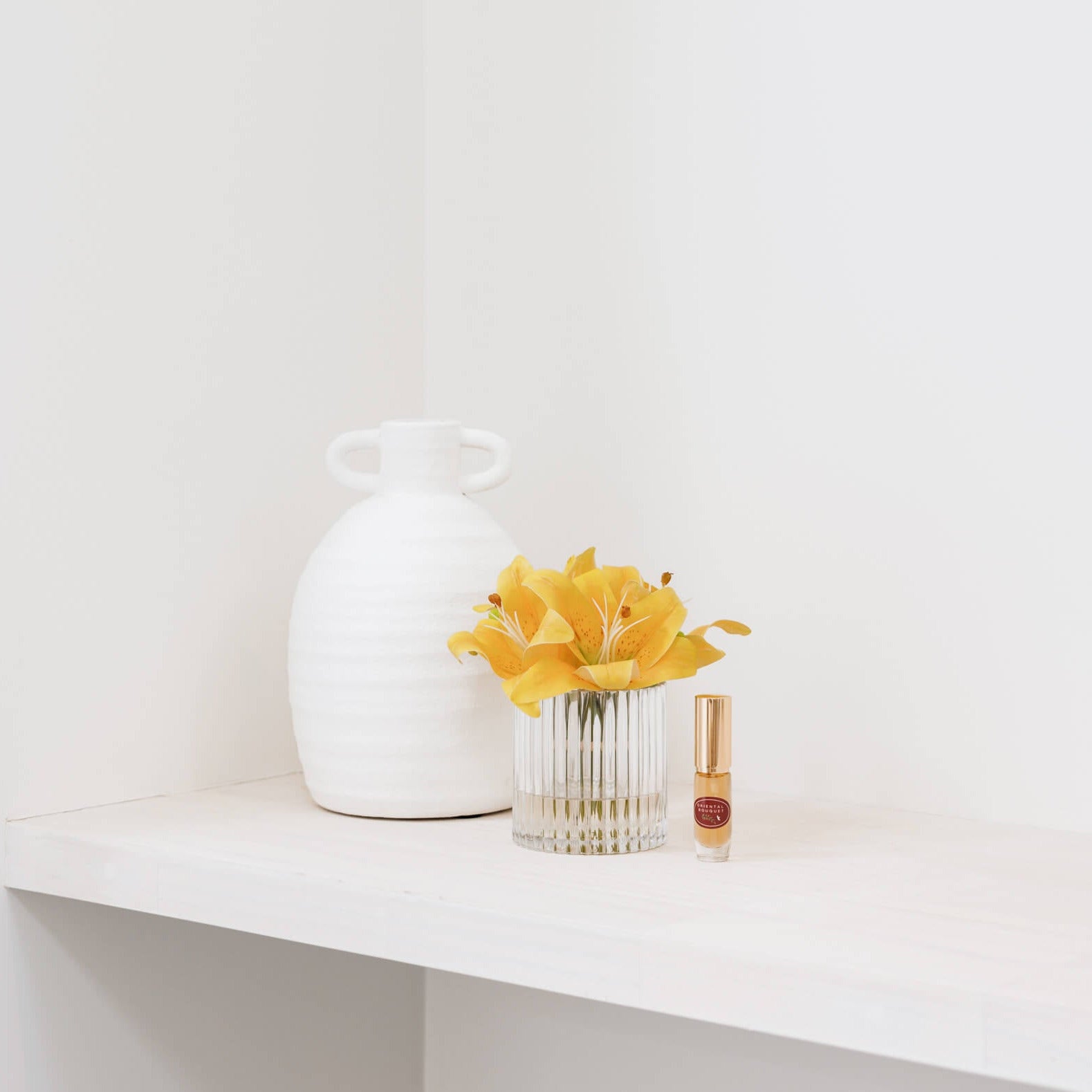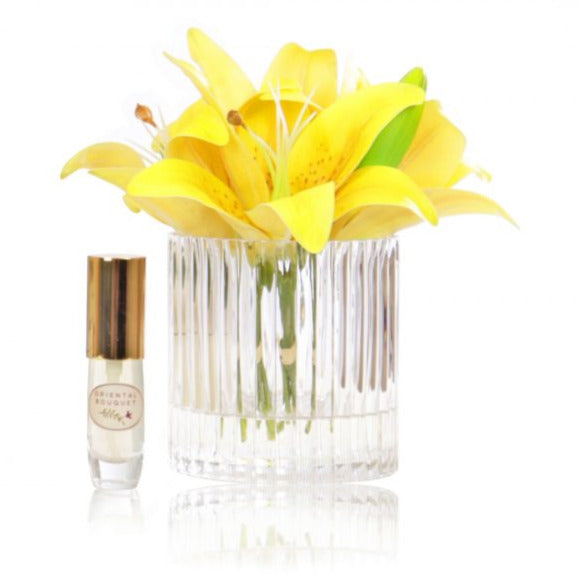 BOTANY - 2 Yellow Lily Set
---
BOTANY Floral Diffuser Gift Set

Perfect for adding a pop of colour and floral aroma to your home, or a unique & thoughtful gift to someone special.
This gift set includes the following,
1 x Yellow Lily faux floral arrangement = 18cm Height (vase included)
10ml Oriental Bouquet fragrance spray = 100 sprays
Yellow gift box packaging
BOTANY Fragrances are carefully selected and manufactured from high-quality Swiss perfumes and are intended to be sprayed directly onto the floral arrangement. 
Open Specifications tab below for fragrance notes.
Designed with your Australian home in mind, our silk florals brighten any dull space.
Our Flowers & Fragrances are unique and personalised gifts for your friends and loved ones.
The BOTANY range of products is an upmarket, beautiful alternative to room sprays, stick or oil-burning diffusers, and are perfect for gifting and your home.

The BOTANY range currently has 6 fragrance options.

Classic Rose - as the name suggests, is the classic rose aroma. If you can imagine a stroll through a rose garden or receiving a beautiful bouquet on valentine's day, then you will know what we are talking about.

Signature Florals - slightly sweet yet subtle with hints of Lavender & Magnolia. Like a freshly cut bouquet, Signature Florals is delightfully romantic. The airy mix has a playful delicacy combining Lavender's smooth aroma with the champagne-like sweetness of Magnolia. The floral notes add buoyancy to this blooming aroma.

Vintage Spice - a rich, warm, floral fragrance with spicy undertones, combined with fresh, woody smells of the rainforest. Vintage Spice scent is both fascinating and powerful. A burst of this fragrance can change your mood, lift your spirits, relax your mind, set the tone, evoke a long-forgotten memory reminding you of somewhere you visited.

Peony Mist - a celebration of summer time with elegant top notes of fresh Jasmin and Carnation with gentle hints of suede.

Tropical Breeze - Escape the everyday with this seaside fragrance of fresh salt, coconut notes and sun kissed vanilla.

Amber Intense - A full-bodied woody fragrance, intensified by the richness of amber and a touch of rose.

Shipping - Order $90+ for free Australia-wide shipping. Otherwise $9.90 Regular ; $14.90 Express.

Dispatch - Next Business Day from our NSW warehouse.

Returns - Eligible for Easy Returns
Add a personalised greeting card?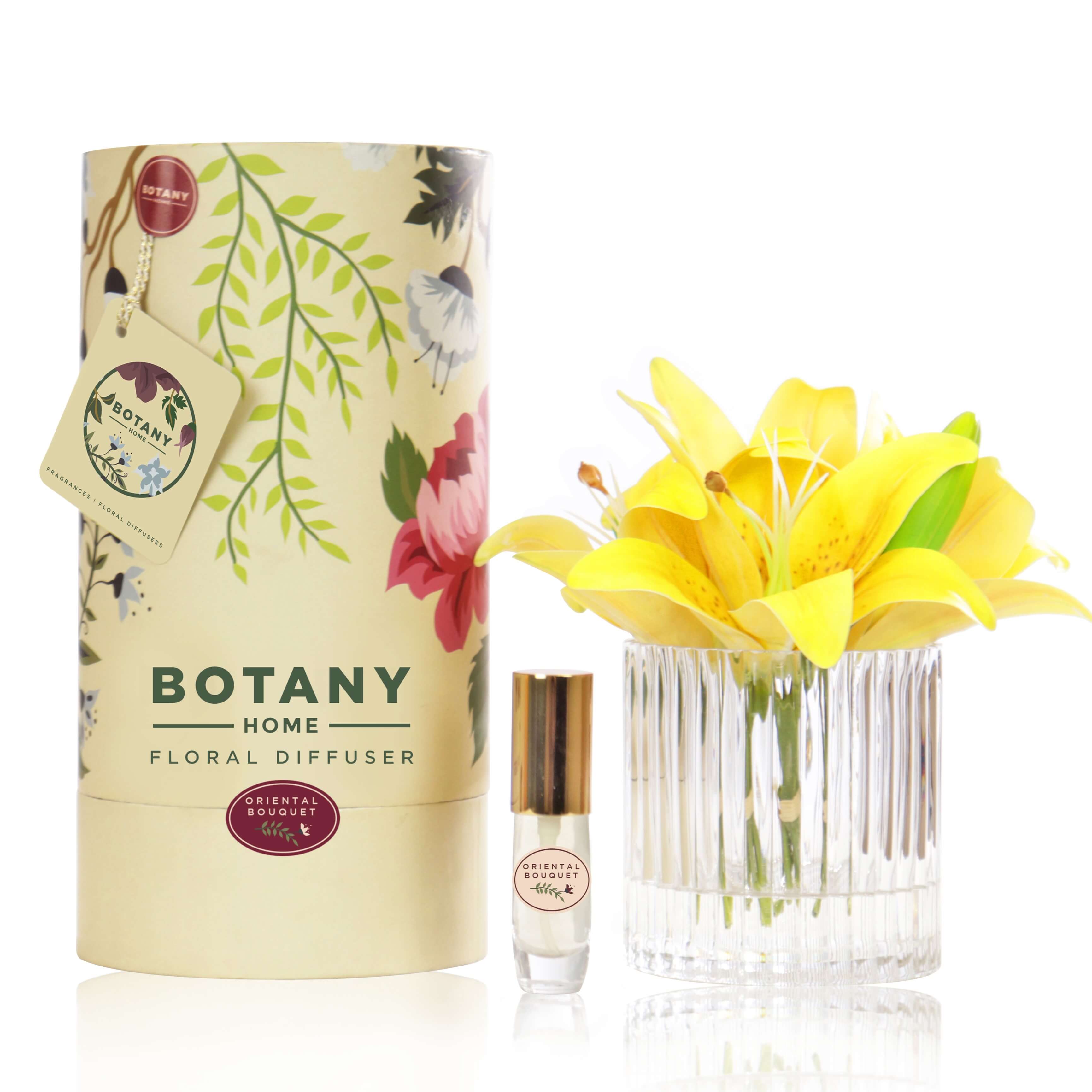 This product has no reviews yet.