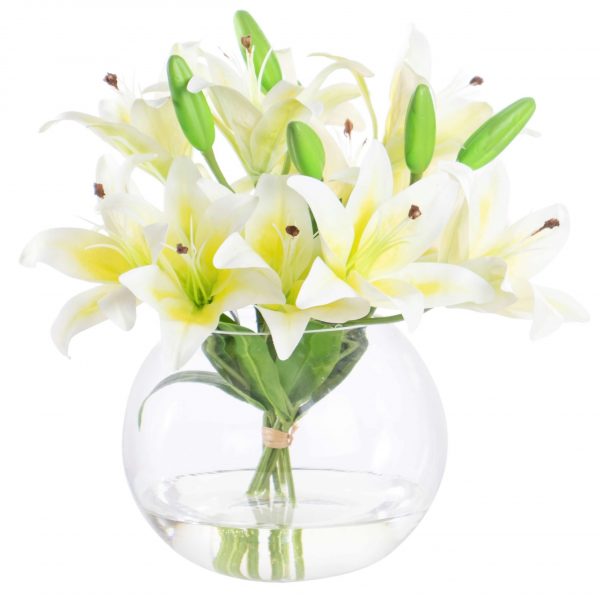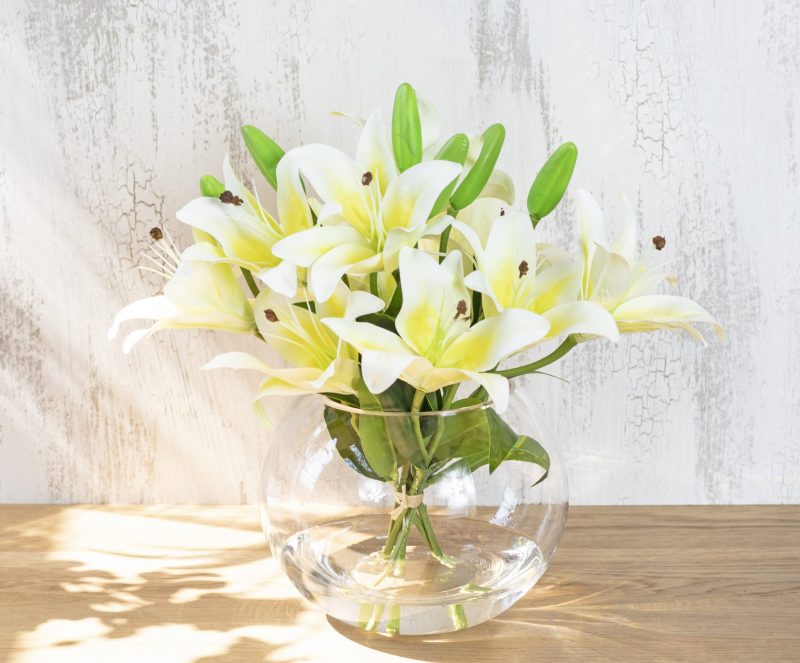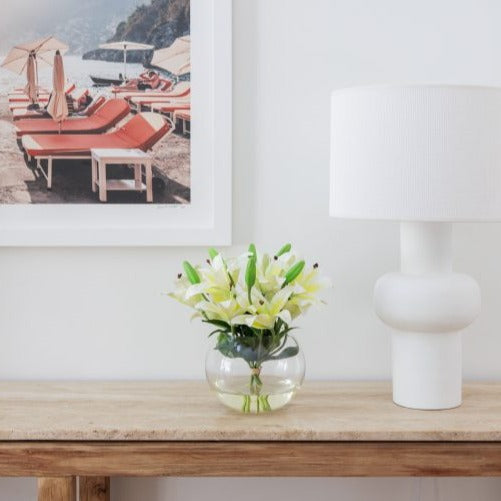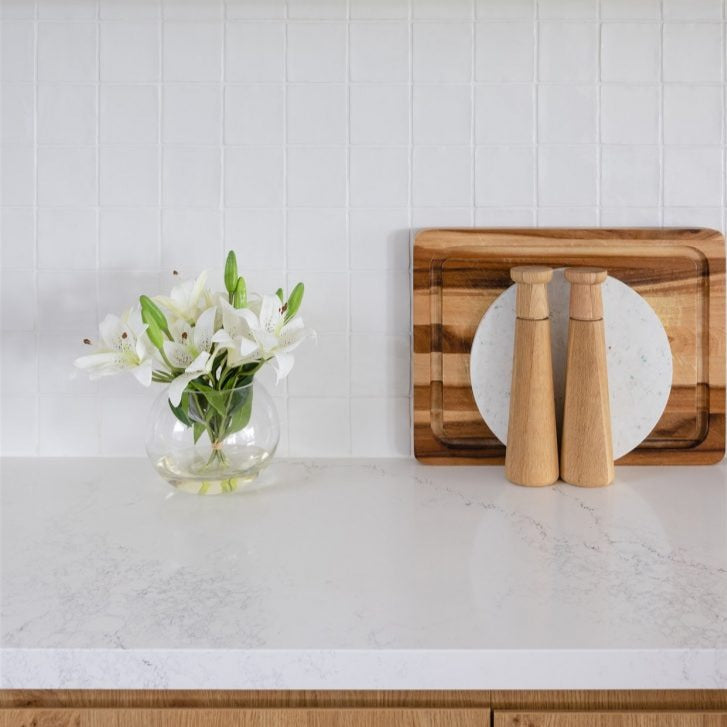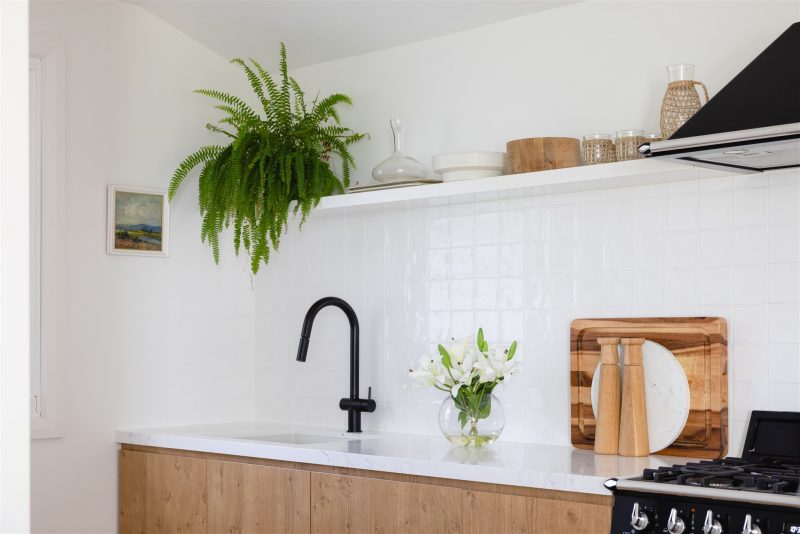 33cm Faux White Lily Arrangement
---
This artificial white lily arrangement features multiple blossoms, carefully arranged to replicate the natural beauty of a lily bouquet. By using white lily flowers and green buds, this design compliments a wide range of interior styles. 

This beautiful floral design brings the beauty of nature into your home or office without the need for constant maintenance. Unlike fresh lilies, these faux lilies will retain their beauty indefinitely, requiring only an occasional dusting to keep them looking flawless.
Designed with your Australian home in mind, our silk florals brighten any dull space.
Our Flowers & Fragrances are unique and personalised gifts for your friends and loved ones.
Height - 33cm ; Width - 30cm ; Weight - 2kg
Vase/Pot Included: Yes

Care Instructions: Dust regularly & gently wipe clean with a damp cloth if necessary; avoid exposure to direct sunlight & extreme temperatures.
Shipping - Order $90+ for free Australia-wide shipping. Otherwise $9.90 Regular ; $14.90 Express.

Dispatch - Next Business Day from our NSW warehouse.

Returns - Eligible for Easy Returns
Add a personalised greeting card?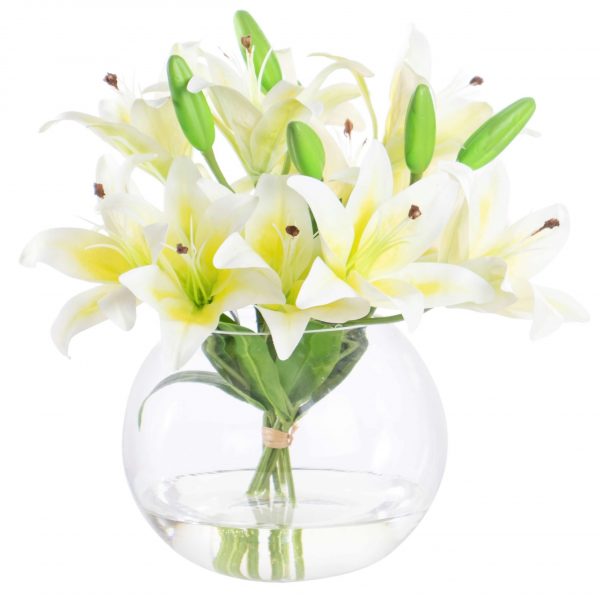 This product has no reviews yet.