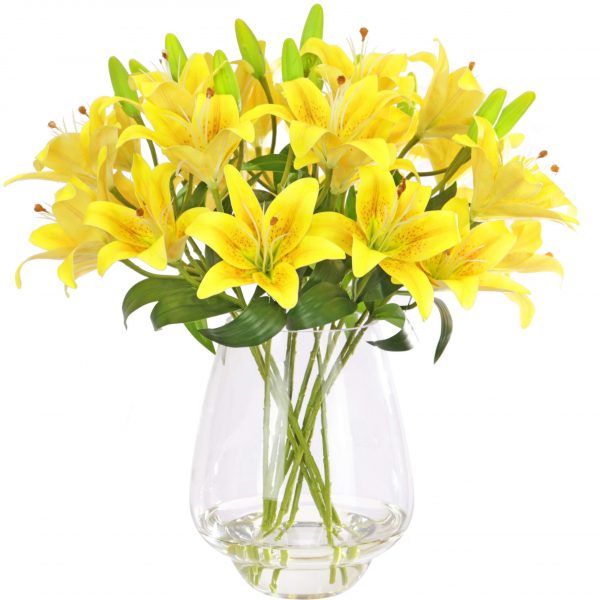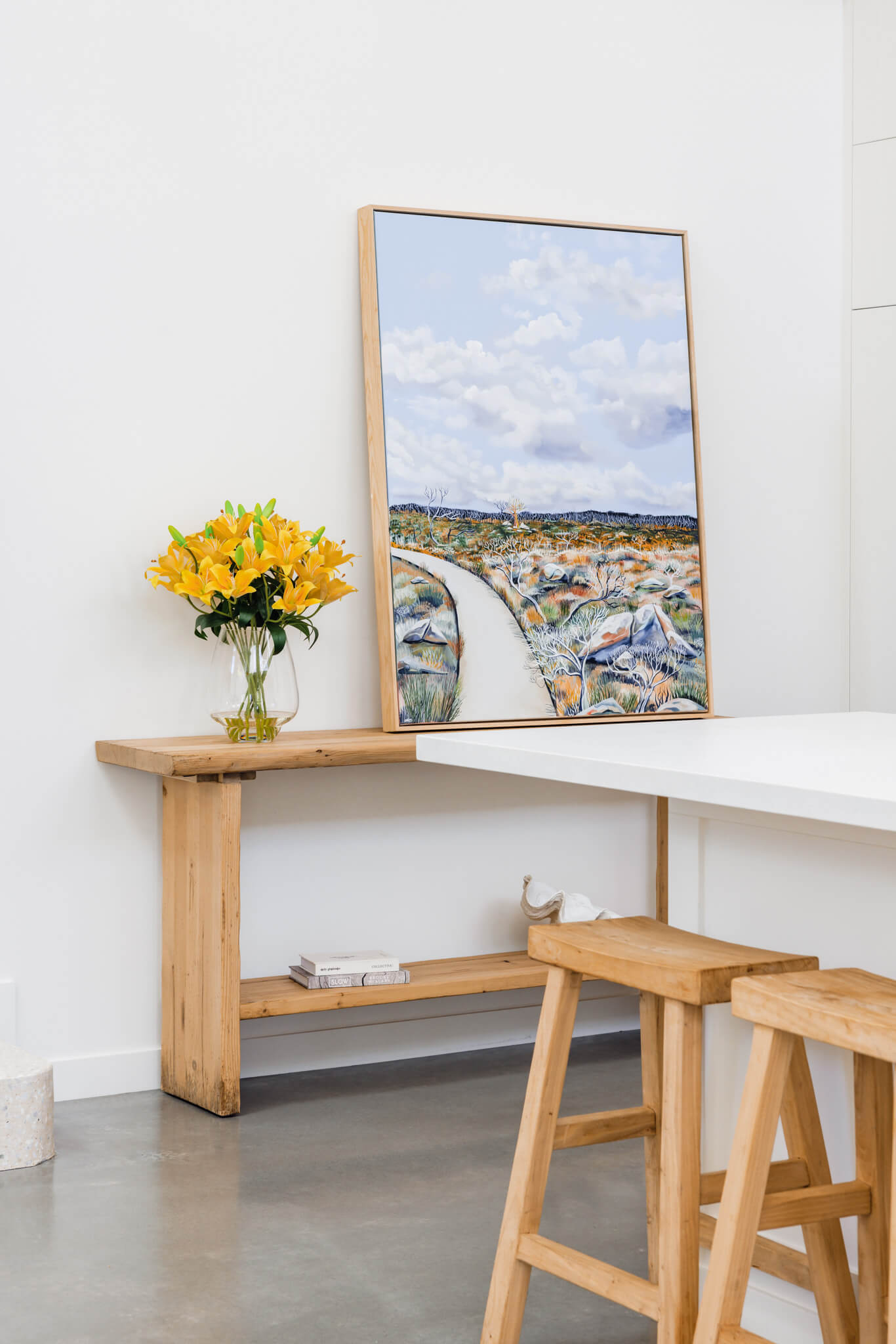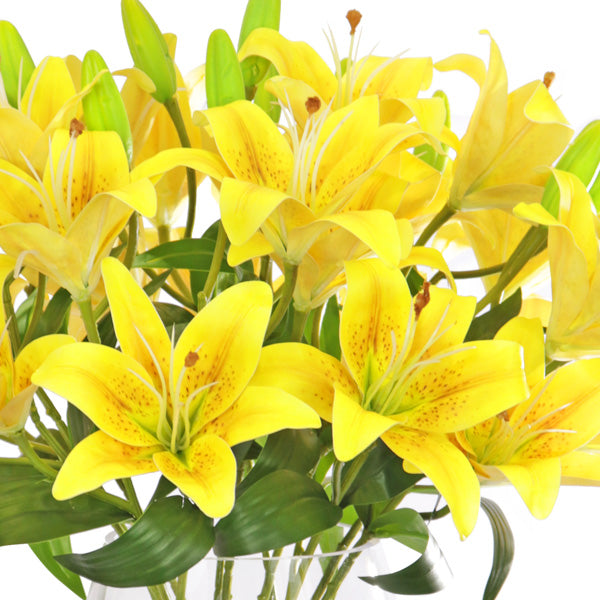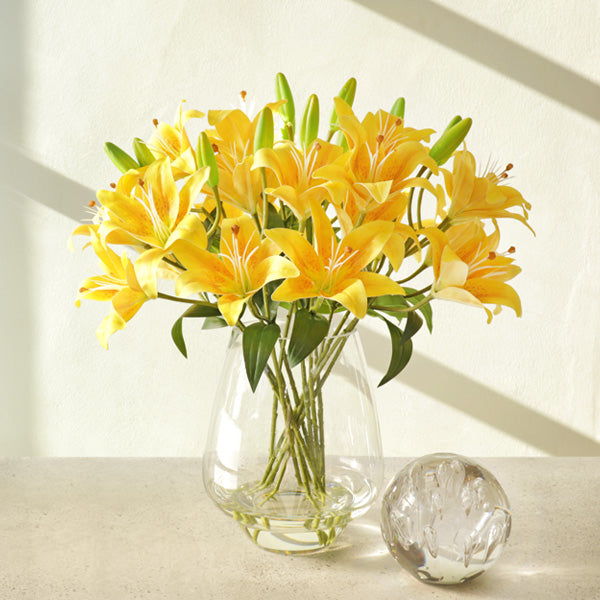 56cm Faux Yellow Lily Arrangement
---
This artificial yellow Lily Arrangement is a burst of sunshine that will brighten your home and captivate hearts. This exquisite arrangement features a carefully selected bouquet of vibrant yellow silk lilies, and is handcrafted by our skilled floral artisans to create a visual masterpiece.

The lush green foliage adds a natural feel, creating a harmonious balance that is both visually stunning and soothing to the eye. We have set the bouquet into a high-quality glass vase using artificial water. 
Whether it's for a luxurious dining table or becoming a statement piece in a stylish office space, this faux yellow lily arrangement will effortlessly enhances your setting.
Designed with your Australian home in mind, our silk florals brighten any dull space.
Our Flowers & Fragrances are unique and personalised gifts for your friends and loved ones.
Height – 56cm; Width – 60cm ; Weight – 3.3kg
Vase/Pot Included: Yes

Care Instructions: Dust regularly & gently wipe clean with a damp cloth if necessary; avoid exposure to direct sunlight & extreme temperatures.
Shipping - Order $90+ for free Australia-wide shipping. Otherwise $9.90 Regular ; $14.90 Express.

Dispatch - Next Business Day from our NSW warehouse.

Returns - Eligible for Easy Returns
Add a personalised greeting card?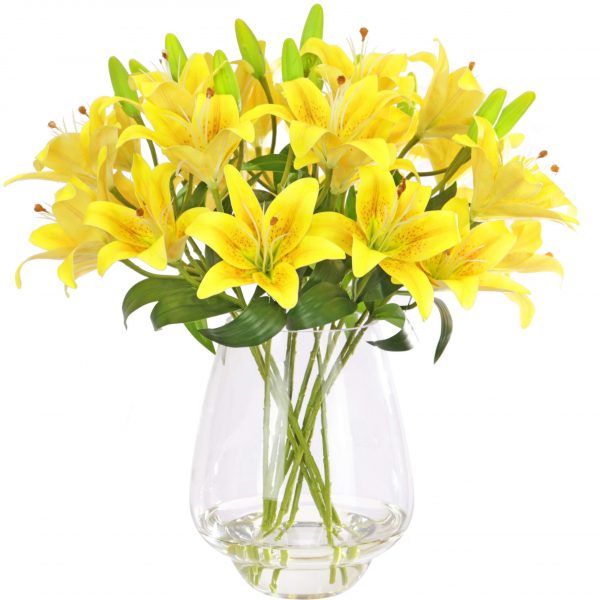 This product has no reviews yet.